AX3000
The universal construction software

AX3000 – The universal construction software
AX3000 is the leading construction software for all aspects in building and energy technology. Evolved over 40 years, put through its paces in hard everyday practice and refined with countless tweaks and improvements based on user feedback.
With AX3000 you get a tool that is easy to learn, efficient to use and universally applicable. A tool that takes a lot of work off your shoulders and saves you from unnecessary trouble.
Thanks to AX3000 you can concentrate on what you do best and enjoy most: planning, designing and surveying. The software takes all the tedious technical work off your hands: final artwork, visualisation, testing, parts lists, standard comparisons, etc.
Once you've mastered AX3000, you'll be surprised how quickly you will finish your projects.
Building systems and energy modelling in an all-in-one software solution.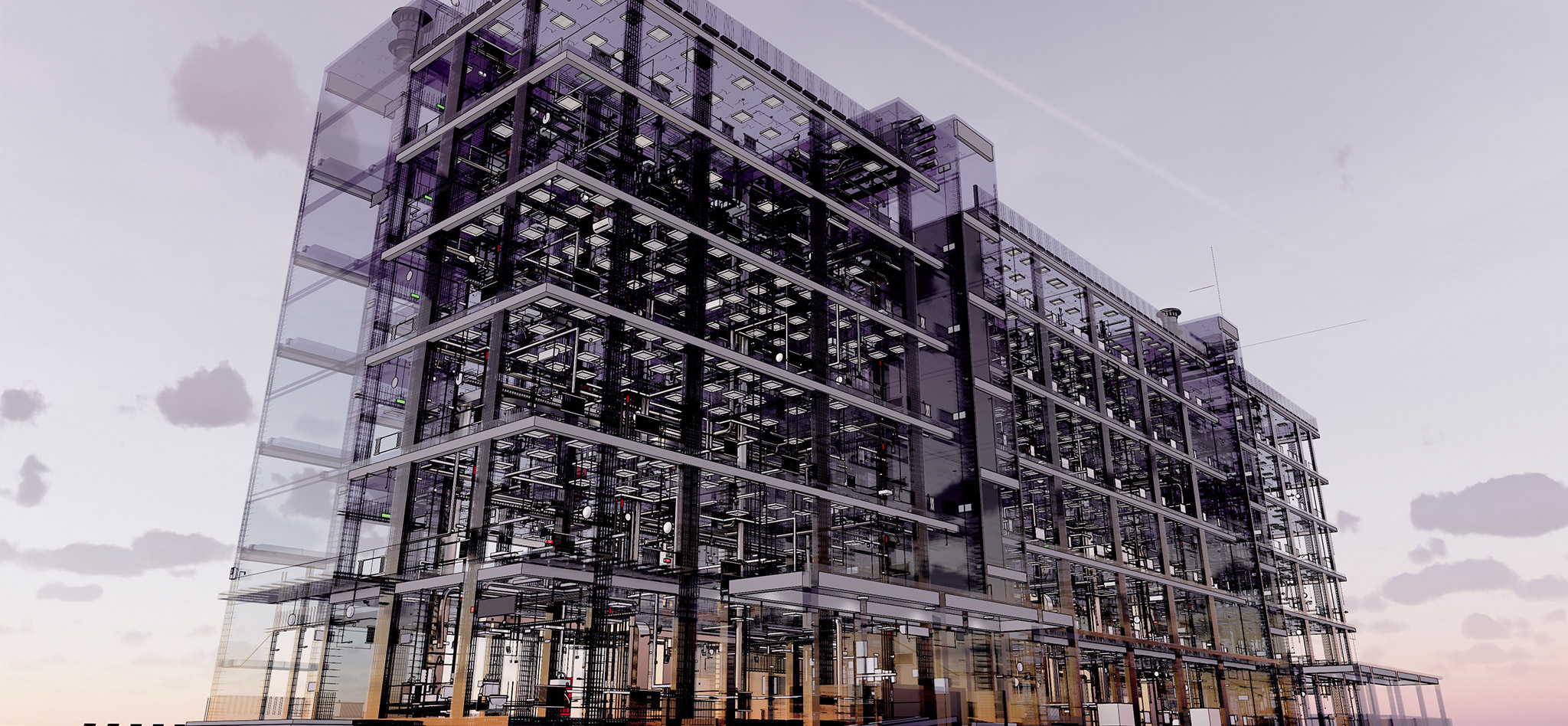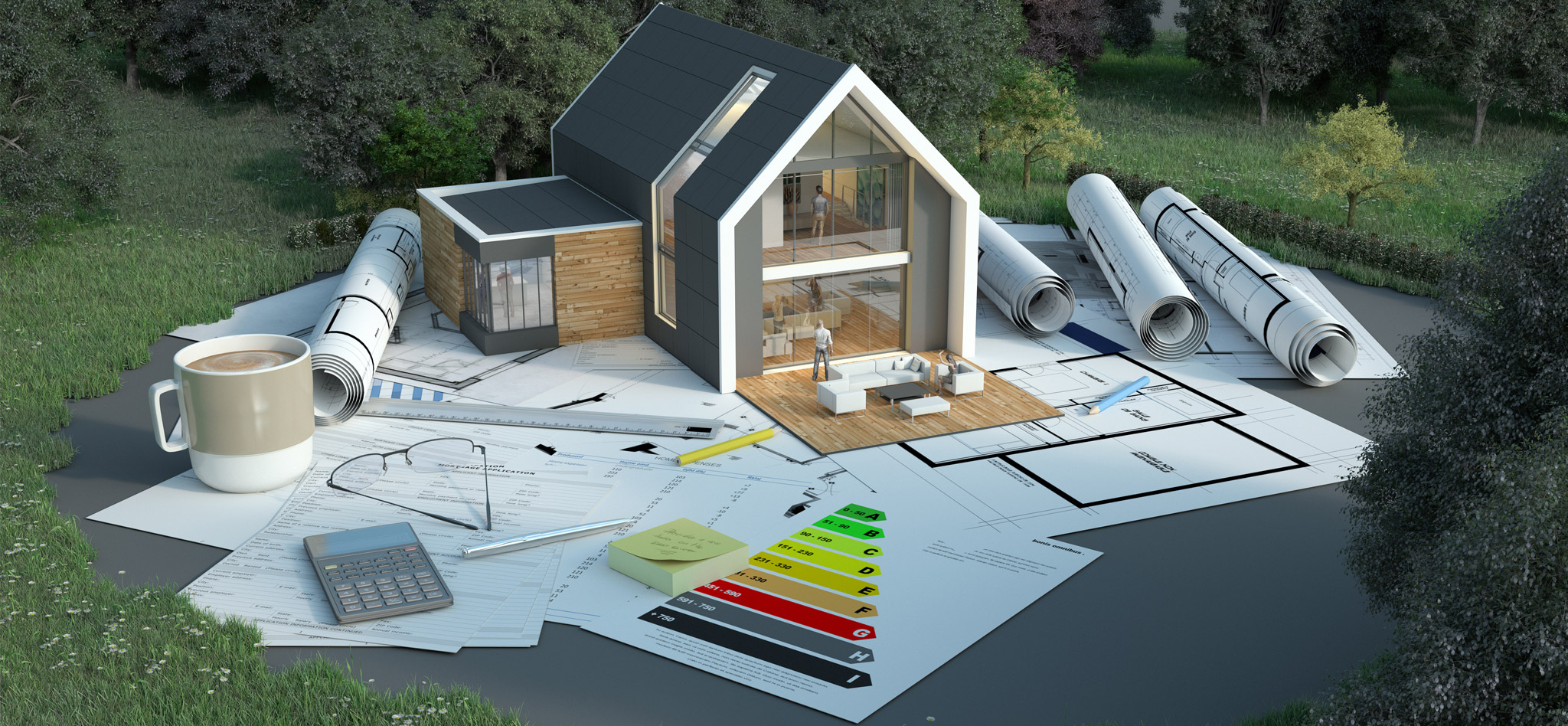 Energy engineering
With AX3000 Energy Engineering you can perform all the calculations and zoning required for energy performance certificates and produce extensive simulations.
AX3000 was designed to be easy and intuitive.
You draw in your CAD program with the functions you're familiar with.

The user interface is easy to understand and stays the same in every module.

It is intuitive to use and requires only a quick introduction.
AX3000 offers special solutions for all systems: ventilation, heating, sanitation, electricity, residential ventilation and sprinkler.

You use ONE tool with the same features for all planning stages.
AX3000 guarantees optimum data flow between all systems.
Convenient special solutions for planning and designing ventilation, heating, sanitation and electrical systems in 2D or 3D.

With the Easyline system, you can plan complex systems automatically using simple line commands.
The software features many design aids that make your work so much easier, such as article libraries, smart symbols, functions for importing buildings, etc.
Intuitive cross-window operation

Perfect 3D visualisations, cross sections and perspective views
Graphics in all important forms: full-screen, black/white, without fills; with or without hidden edges
The software produces all necessary parts lists, fitting lists and CNC production lists. Of course exactly in line with the applicable DIN/Austrian standards.

All components can be tested graphically so that errors are easy to spot.

Consistent data (ideal data flow) and defined data structures to help avoid misunderstandings.
The software is compatible with all major CAD platforms, guaranteeing fast and loss-free data exchange.

AX3000 offers standardised interfaces for heating and sanitation systems as well as for manufacturing interfaces such as Lockformer, Klimax, etc.

The software supports all common standards: EU, DIN, Austrian standards, GOST, SNIP, Ashrae standards, etc. And it's always up to date.
AX3000 is available as a plug-in for the following CAD programs:
ALLPLAN (versions 2023, 2022, 2021)
BricsCAD Pro or higher

(V23, V22, V21)

AutoCAD (version 2023)
All AX3000 versions are 100% compatible. Even if you switch from one CAD program to another, there's no need to fear data losses.
Intel Core i5, i7 or i9 processor or compatible

16 GB RAM


dedicated graphics card
Supported operating systems
Windows 11, 64bit (recommended

)

Windows 10, 64bit

Windows 8.1, 64bit
Windows 7, 64bit
Microsoft Excel from 2007 version

Adobe Acrobat Reader